Sophy Geneva
is a modern luxury online jewelry & watches store
Choose the best fine jewelry that suits your taste and lifestyle at competitive prices with high quality.
Rings, necklaces, earrings, bracelets and watches are often either made, designed or assembled in Switzerland.
Sophy Geneva
Christmas Perfect Gifts
Online and Virtual shop from your comfort zone
Our Jewelry Is Designed To Inspire! Browse Our Collections to  Find Your Inspiration for the perfect Christmas gift, our Jewelry is Designed To Have A Style That Shines And Beauty That Lasts.
SOPHY GENEVA JEWELLERY
FEATURED COLLECTIONS
Discover our Earrings, Necklaces, Pendants, Rings and Kids Collections
Only for you to shine your days forever
Swiss-Made Jewelry
Three easy steps are the journey we offer you to take with us, to create custom made Jewellery, Are you looking for unique jewellery? We are specialized in creating custom made pieces and can even use your 'old' gold in a brand new design, also an old Gemstone that you would like to redesign and modernization.
We celebrate with you
ENGAGEMENT & WEDDING
DISCOUNT OF 20% for the Engagement Rings
Find a suitable engagement ring. An engagement ring symbolizes eternal love. It must therefore be perfect to make the proposal even more beautiful, we have Sustainable engagement rings handcrafted with Natural diamonds.
Swiss Jewellery & Watches
SHOP OUR INSTAGRAM
Think like a fashion queen!
Jewelry has the power to be the one little thing that makes you feel unique."
Sophy Geneva only offers 100% natural diamonds. This means no treated, artificial or clarity intensified diamonds. with a zero-tolerance policy towards conflict diamonds. All our jewelry collections are through the most respected diamond manufacturers in Switzerland, who have been working in this filed from the sixties.
Only the real diamond will never loses its value.
Corporate Social Responsibility by our Suppliers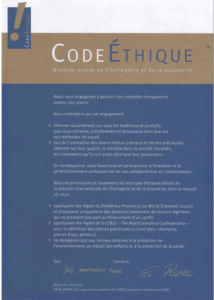 Certified Member of the
Responsible Jewellery Council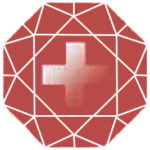 Member of the Swiss Association
of Precious Stone Traders (ASNP-VSE)
Code of Ethics of the Swiss
Watch and Jewellery Industries